Mesquite Independent School District was fortunate to place an order for FIVE trailers! Each trailer supporting one of their high schools. You can read the article here. Trailer #013 is now supporting the West Mesquite High School Band. This trailer was outfitted with our traditional layout, as well as our Hydraulic Full Width Ramp. Check out some more pictures below.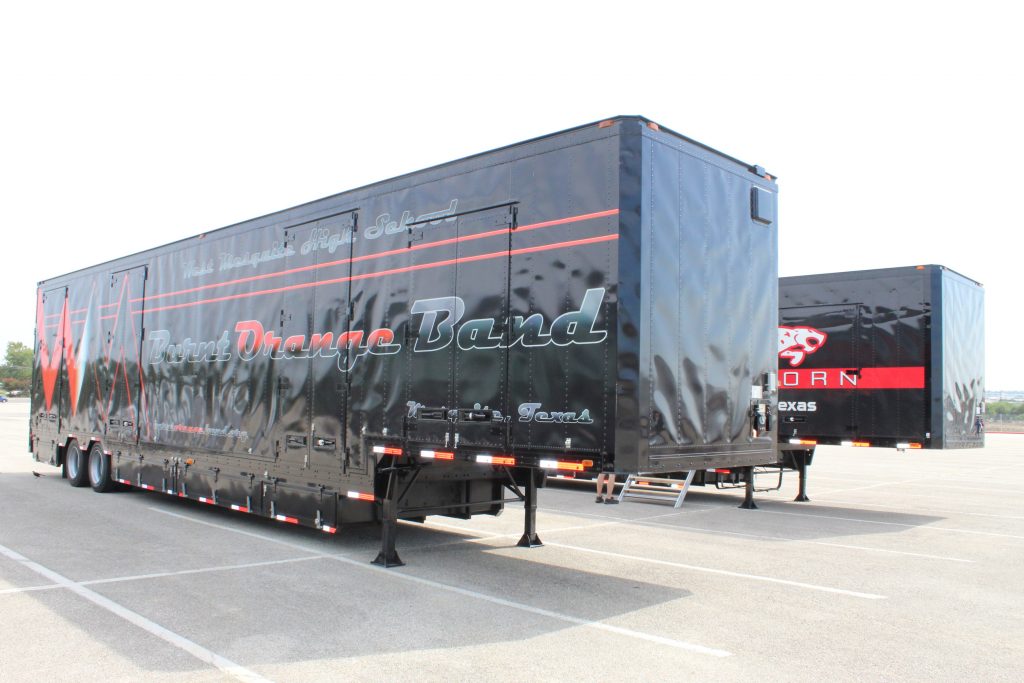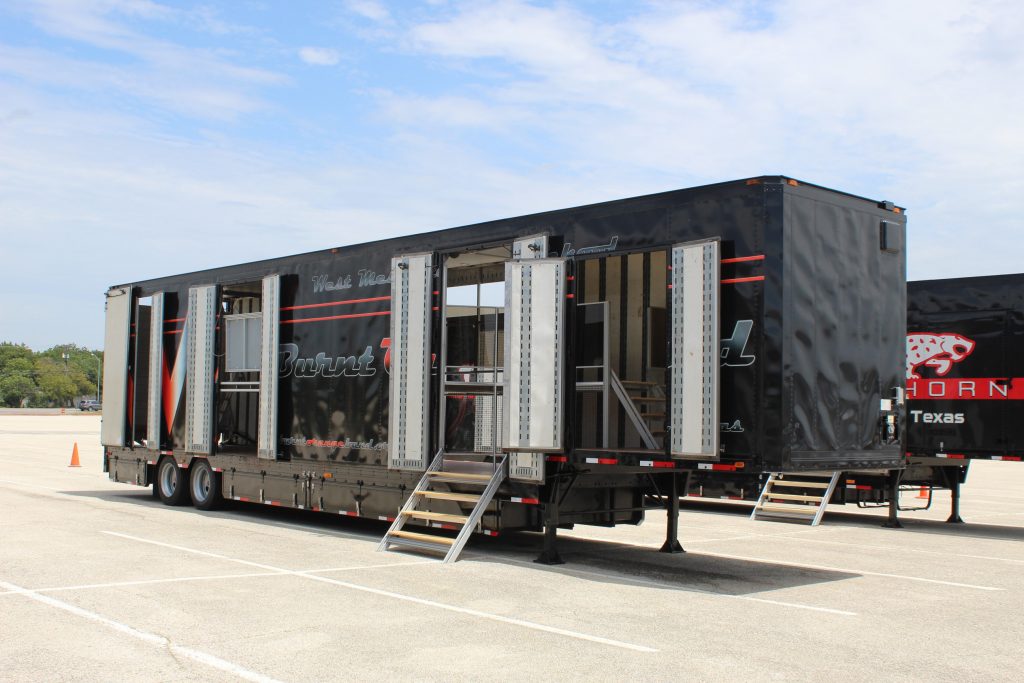 [columns] [span6]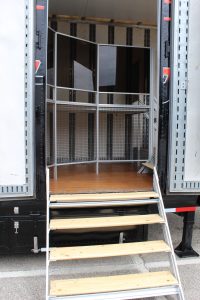 Side entry in this trailer is accomplished with a set of our sliding stairs. These counterbalanced stairs don't pivot, but instead slide up into the doorway for transit.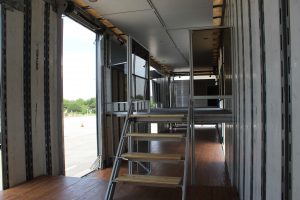 Walking up the side entry stairs brings you into the front 5th wheel room.West Mesquite chose to leave this area empty for maximum flexibility.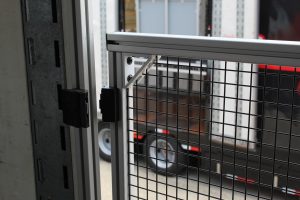 On the streetside of the trailer is the barndoors. Here, we have added a fence and gate across the 8 foot opening. The gate can be swung outwards, to allow manual loading of tubas and other instruments up onto the 2nd floor.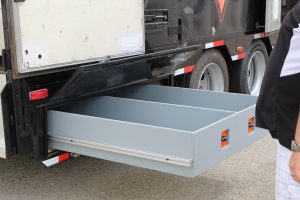 In the rear bellybox of the trailer is our color guard drawers. These drawers are 8 feet long, and can accommodate around 25 flag bags, rifles, or sabers.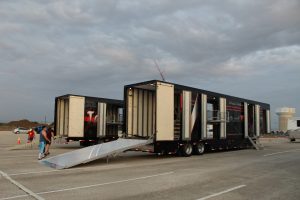 The Hydraulic Ramp is an easy, one-button deploy. It is 14 feet, and makes loading a breeze!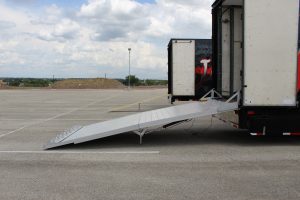 [/span6][span6]
These fold-down shelves are very useful for instrument storage during transit, and also can be used as a workbench during competitions. They each fold down, or fold up and latch flat against the wall.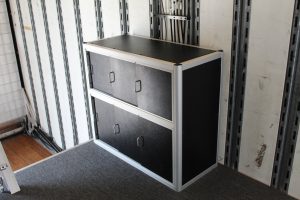 The power panel is located at the rear of the 2nd floor. This houses the hydraulic power unit for the rear ramp, as well as controls all lights for the trailer, including the charge controller for the solar system.
We outfit every trailer with low voltage, high power LED Lighting, on both floors, and also outside for camp/loading lights. With our large battery capacity and solar panel, you won't run out of juice during a long weekend competition!
We also light up the 1st floor for nighttime front ensemble loading!
The Ramp Pendent plugs in behind the license plate, and controls the full-width ramp, as well as the 1st to 2nd floor ramp.
[/span6][/columns]