The one that started it all.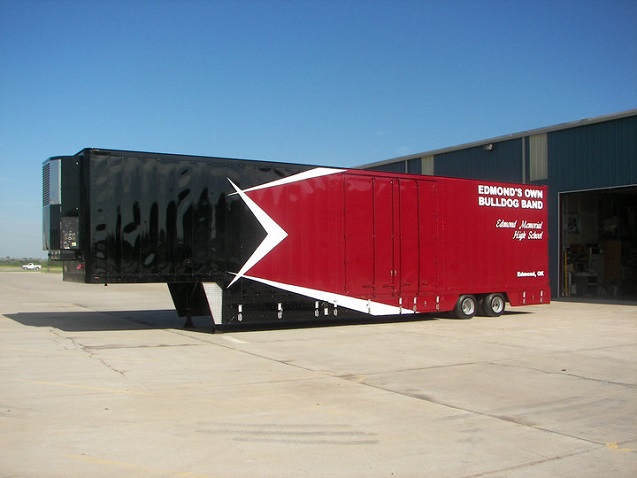 This is a 1988 48′ Matlock Double Drop Trailer w/ 4 Belly Boxes. Once a dry goods moving van, the Clubhouse Team worked inside and out to make it what it is today. Countless hours went into repairing and updating the exterior and interior before we began upgrading.
Here is the first ever Director's Perch. Memorial's Band Director wanted a place to talk to the band members before heading off to warm-ups. The fences fold down and the perch folds up to lock into place inside of the doorway during travel.
Here is an action photo!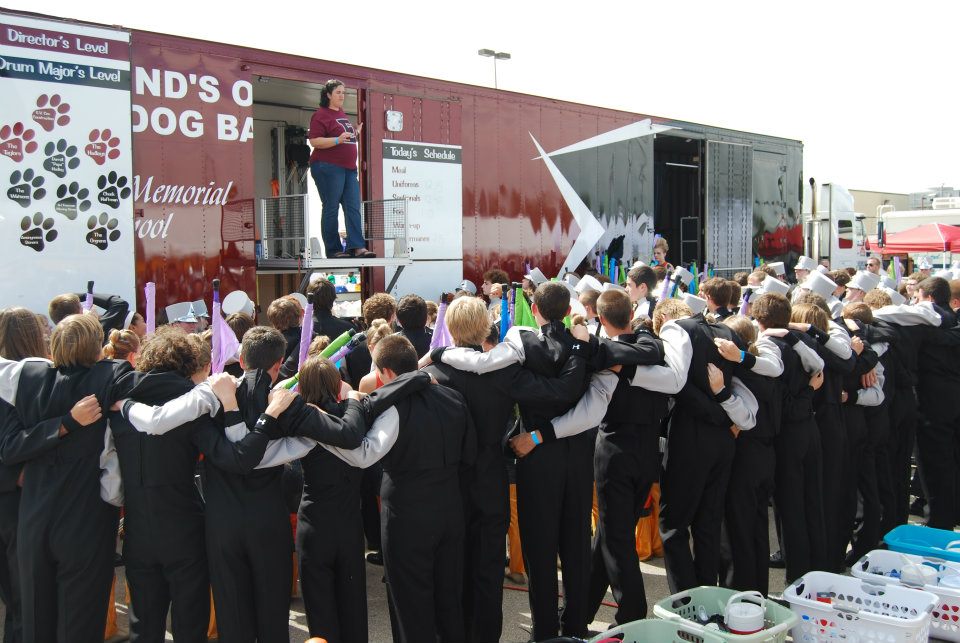 In addition to the Director's Platform, Clubhouse Trailers created a storage solution for Color Guard Equipment. These drawers pull out a full 8 feet to hold 20 guard bags as seen below.  Bulldog One has two of these full width drawers.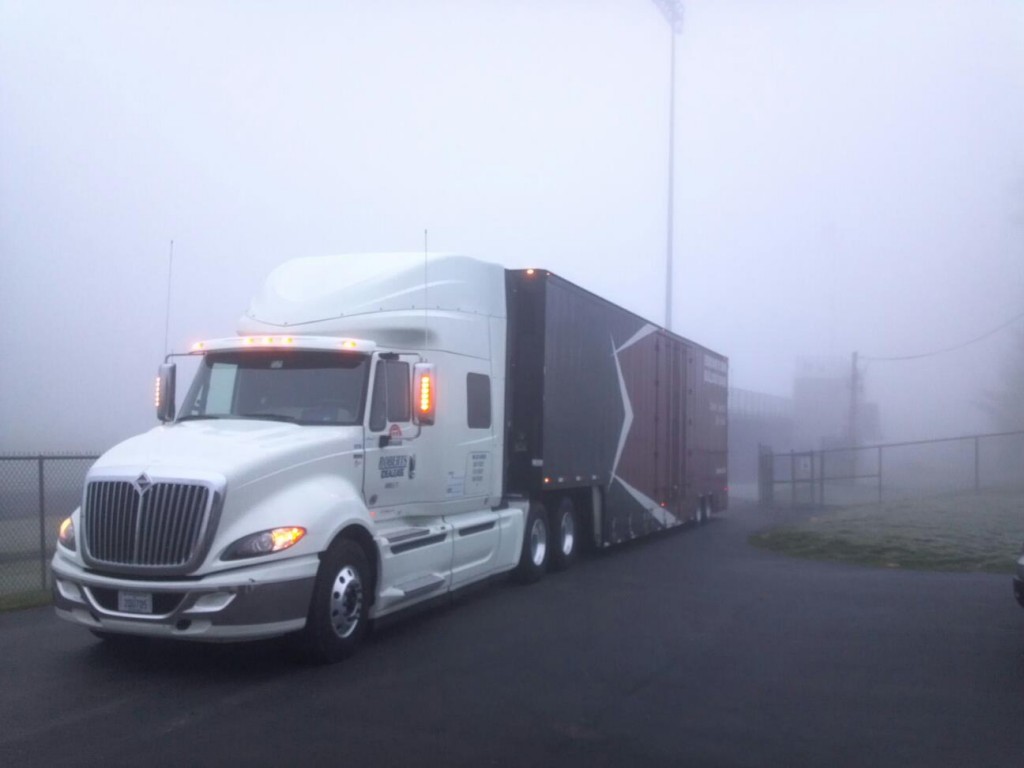 To see more products we offer, click on our Trailer Gallery.