Trailer #010 came down for a quick interior build-out in late 2016. This trailer for Stillwater High School in Stillwater, Oklahoma received a full traditional interior – Thanks Stillwater for allowing us to build out your trailer! Check out some of the photos below.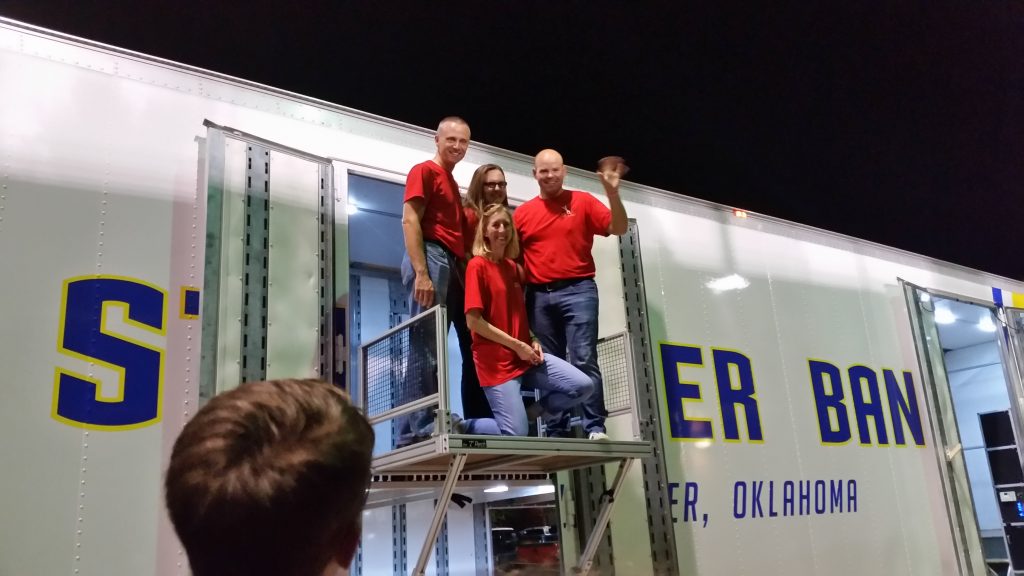 Some happy faces upon delivery!
Clubhouse Trailers' electrical control cabinet.
Easily accessible the lighting controls, fuse panel, battery charging system and first aid cabinet!
Lighting on trailers is separated into zones-Lower Deck, Upper Deck, and each pair of doors.
Once into the landing entry, one step up to the bulkhead area where you can store 200+ full bagged-uniforms on two level racks. 3 more steps and you're onto the fully carpeted upper deck.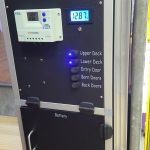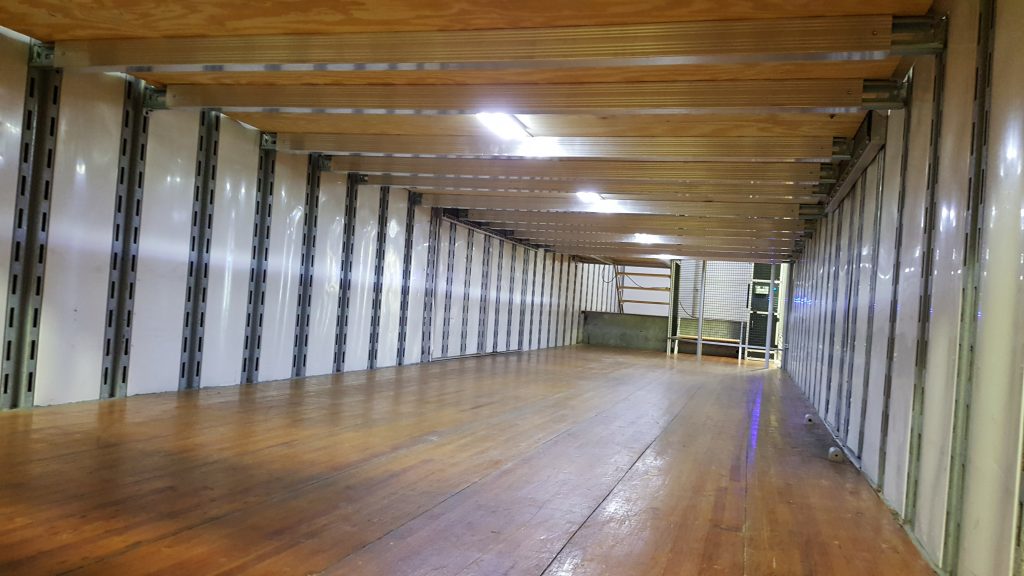 LED Lighting allows great lighting for loading rolling front ensemble equipment onto the 1st floor! All lights are out of the way so they won't be broken or hit.