Mesquite Independent School District was fortunate to place an order for FIVE trailers! Each trailer supporting one of their high schools. You can read the article here. Trailer #014 is now supporting the Mesquite High School Band. This trailer was uniquely outfitted with our traditional layout. Check out some more pictures below.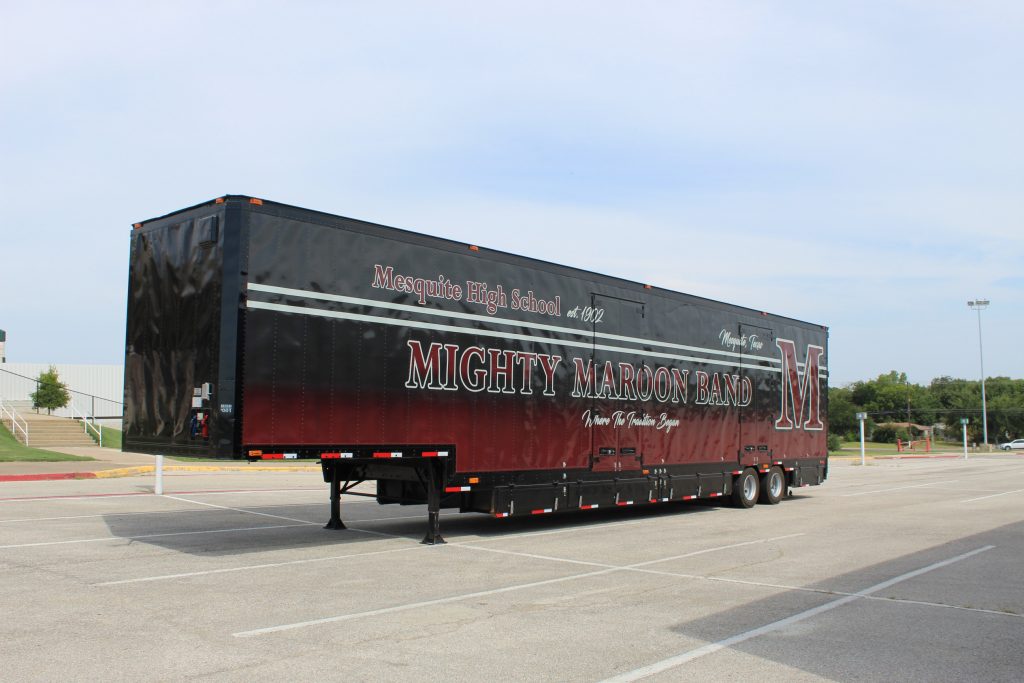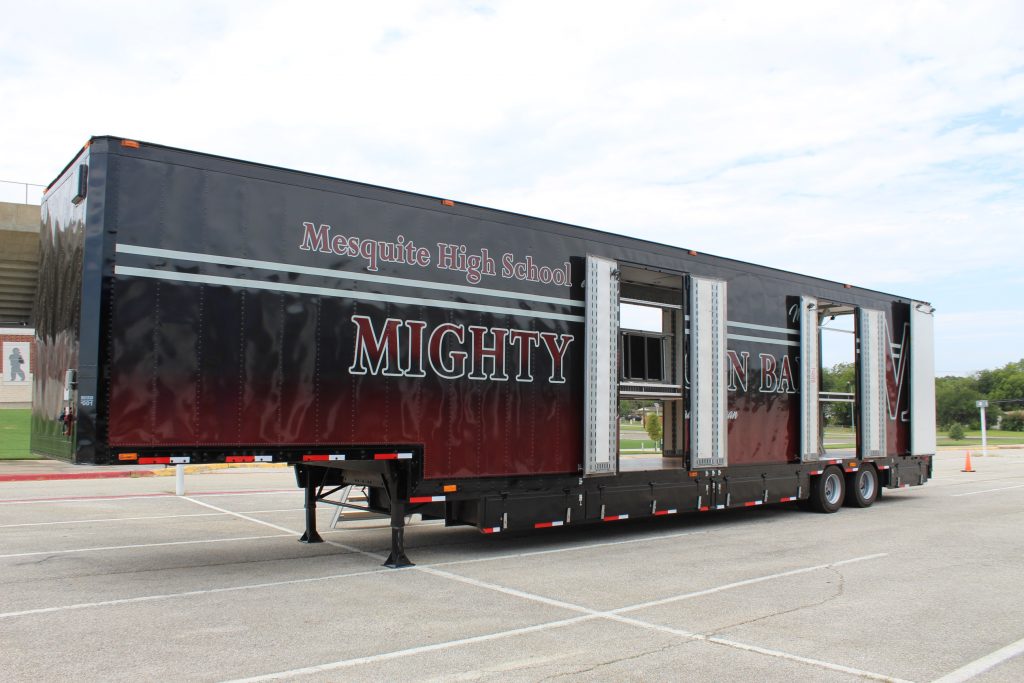 [columns] [span6]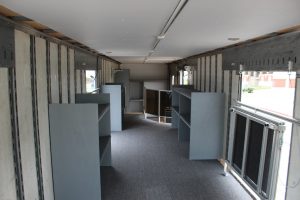 Mesquite Requested several instrument storage shelves, placed on the 2nd floor.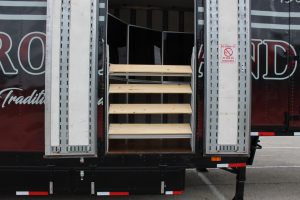 Staircase in the transit position.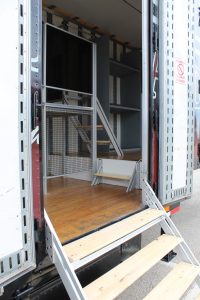 Walking up the side entry stairs brings you into the front 5th wheel room. Mesquite chose to use this area for instrument storage and a small uniform rack.
Fine Arts Director Steve Andre uses the Director's platform to announce the delivery of their five new trailers at a recent event in August.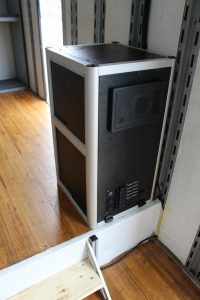 The power panel is located just inside the side entry steps. This controls all lights for the trailer, as well as houses the charge controller for the solar system.
Exit from the 2nd to 1st Floor is provided with a Sliding Staircase. Like the side entry steps, these slide in the channel and do not fold. Check out the video on the homepage.
[/span6][span6]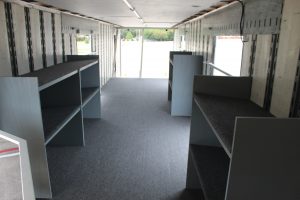 Storage on the 2nd floor looking towards the back of the trailer.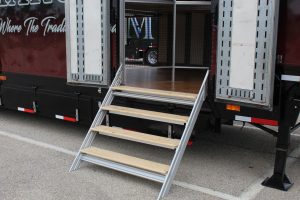 Side entry stairs deployed. These do not fold, instead the slide down to the ground.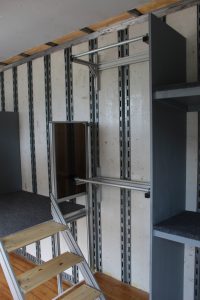 Small Uniform Rack for the Pit Crew.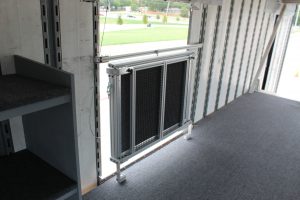 Our Unique Director's Platform. This easily deploys to address the band or gathering at a competition.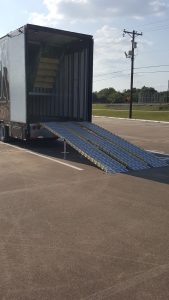 Mesquite chose aluminum roll-up ramps for their trailer. This 3-piece set is a lightweight solution that easily stores in bellyboxes, or can turn over and roll-up if need be.
[/span6][/columns]