Trailer Features and Options
At Clubhouse Trailers, we strive to provide efficient, logical, and attractive transportation systems that fit the needs of your band.
All Clubhouse Trailers come equipped with our Standard Features. 
All lights are easily controlled from a side door-way mounted switch panel. 
In addition to the control panel, the electrical and optional hydraulic cabinet are mounted on the wall near the rear of the trailer. The electrical cabinet houses deep cycle batteries, solar charge controller, and low-voltage battery cutoff. 
In addition to our standard features, we have two industry-first layouts to improve efficiency and loading safety.
Our traditional layout has a full height upper deck. This allows easy flow from side entry door, into the uniform area or front bulk head area, up the stairs to the upper deck, then down the stairs to the lower deck at the rear of the trailer, and then down the ramp outside.
In this layout the lower floor is used for transport of all rolling Front Ensemble equipment.  The upper deck is typically an open floor plan used for transport of all field percussion and larger wind and brass instruments such as Tubas and Sousaphones. Custom carpeted and drop-down shelving is also available.
The Flying Carpet is a great solution for larger front ensemble organizations, and organizations that have caged-storage solutions. The 26 foot long second floor lowers all the way to the first floor for easy loading. Equipment can be secured with tie-down points in the floor. The floor can then be raised 72 inches to allow additional equipment loaded to the first floor.
Our aluminum ramps are an alternative lightweight solution to our hydraulic ramps. Each ramp is about 40 pounds, and can be easily stored in a bellybox, or can roll up when flipped upside down.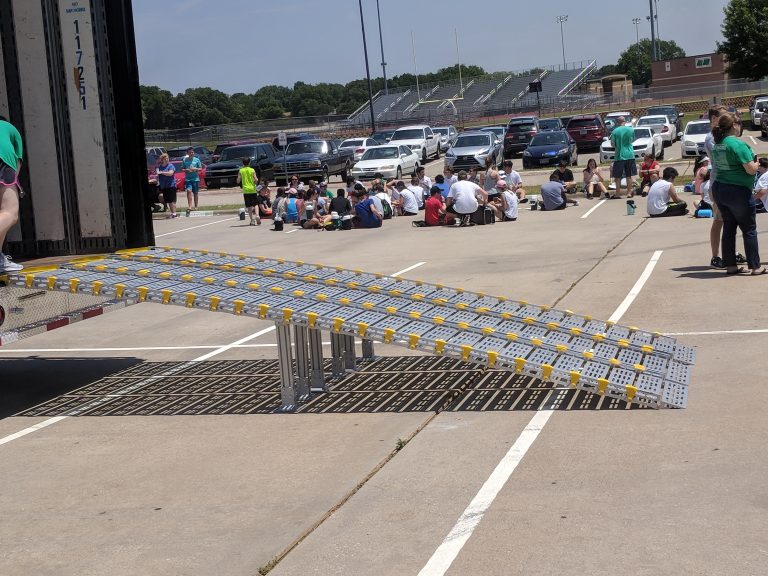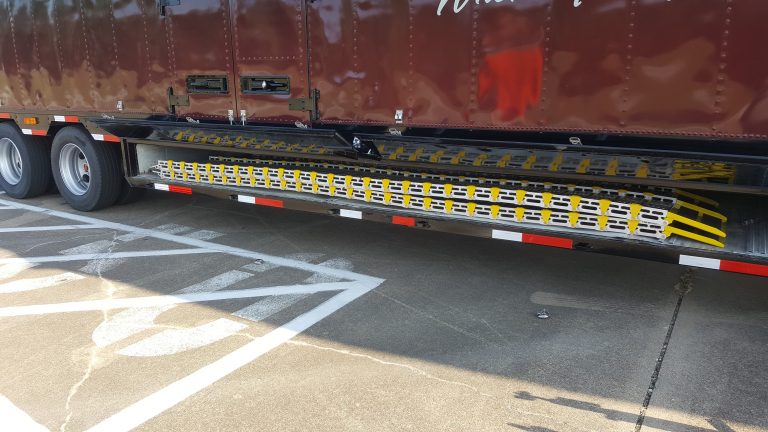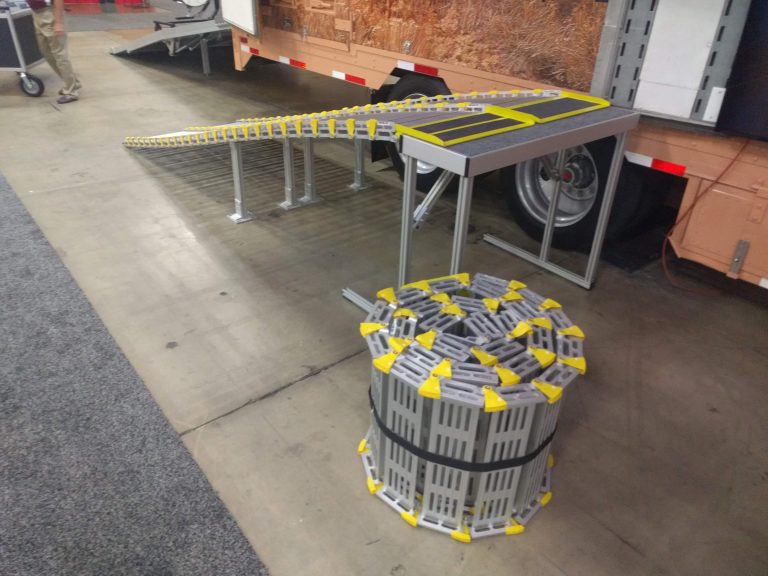 Our standard instrument cabinets is built in 4 foot and 8 foot long increments, and allows the most flexibility for a changing and growing organization. 
The front bulk-head instrument cabinet is an example of custom storage for drumline equipment. Each bass, snare, and tenor has it's individual compartment! 
Our fold down shelving offer great flexibility for multi-use spaces. Available in 4 foot sections, these open-loop carpeted shelves provide not only storage, but a workbench to repair instruments during competitions.  When it's time to load up, simply pull on the handle to release them from the wall, and they fold down, ready to use!
All of our cabinets are carpeted using an industrial-grade open-loop commercial carpet. The shelves are also slanted inwards towards the walls to restrict movement of instruments during travel.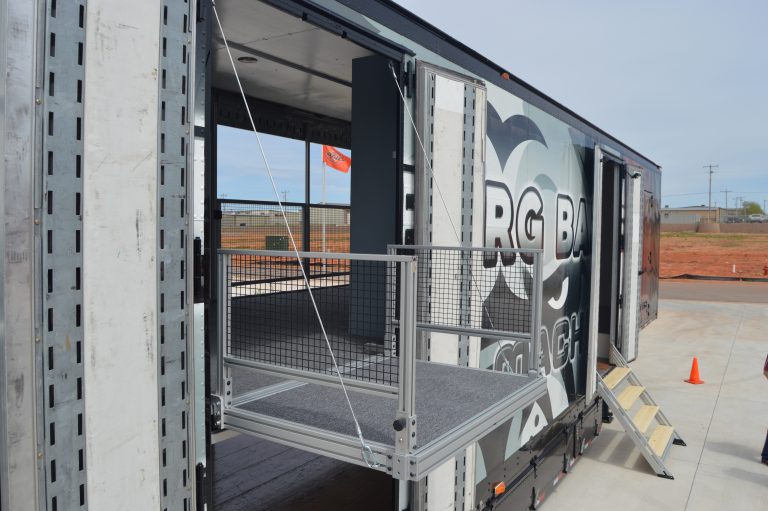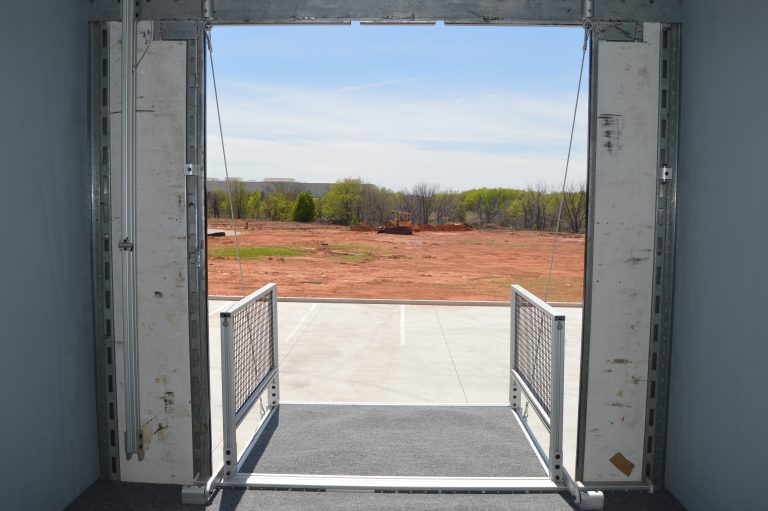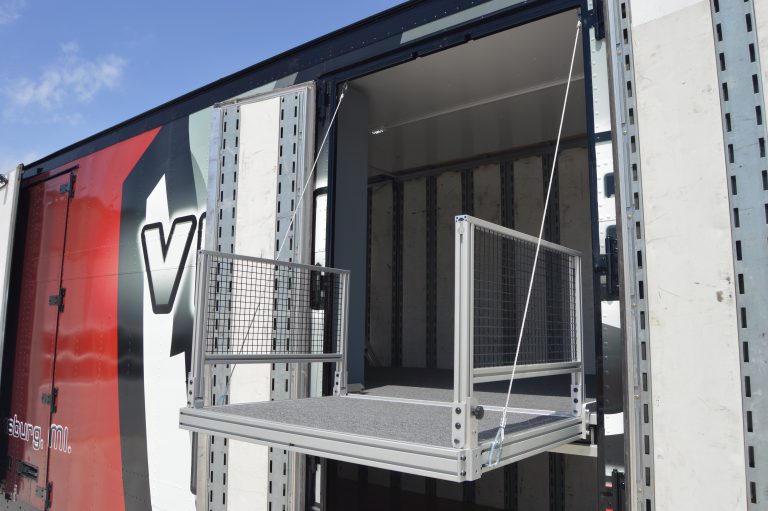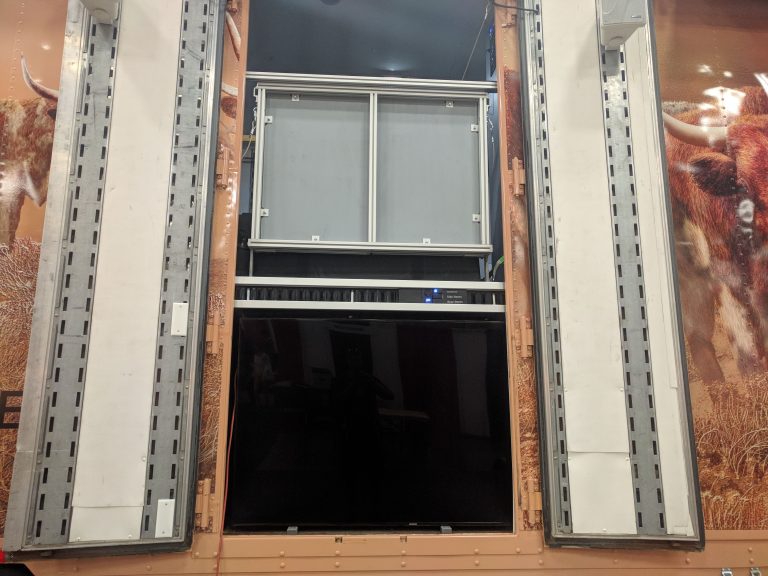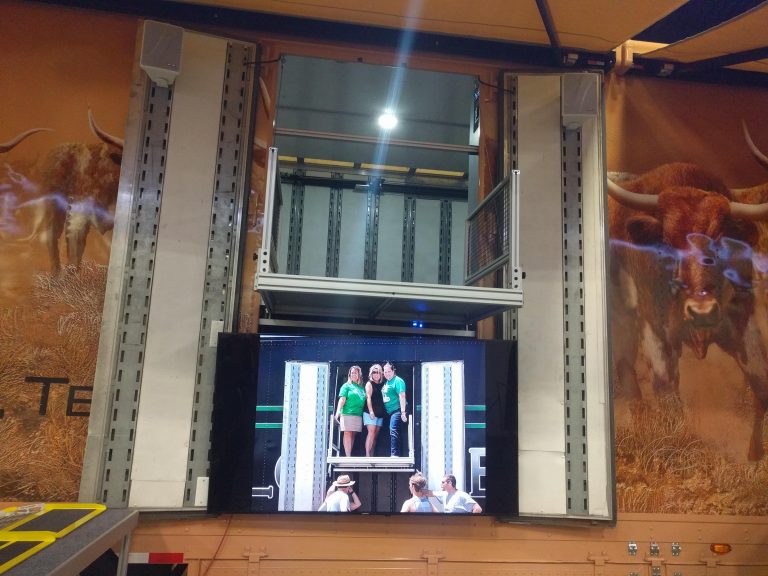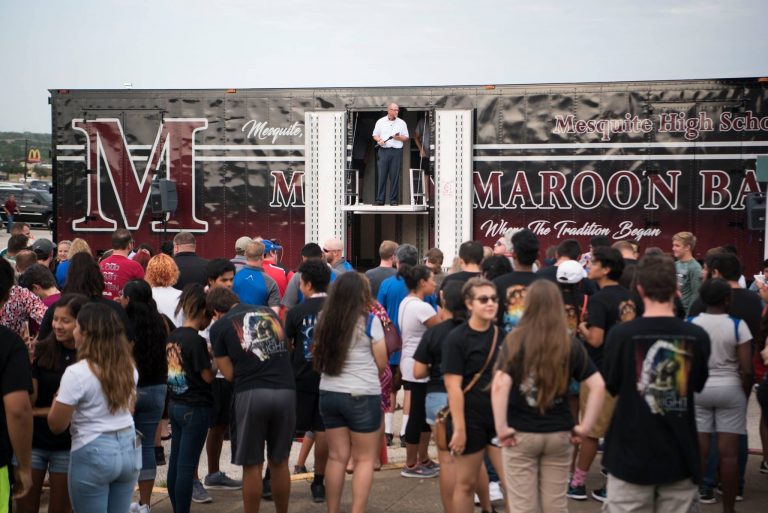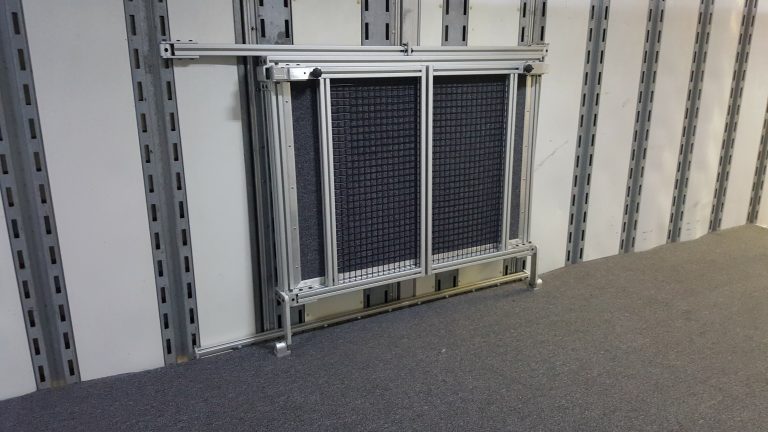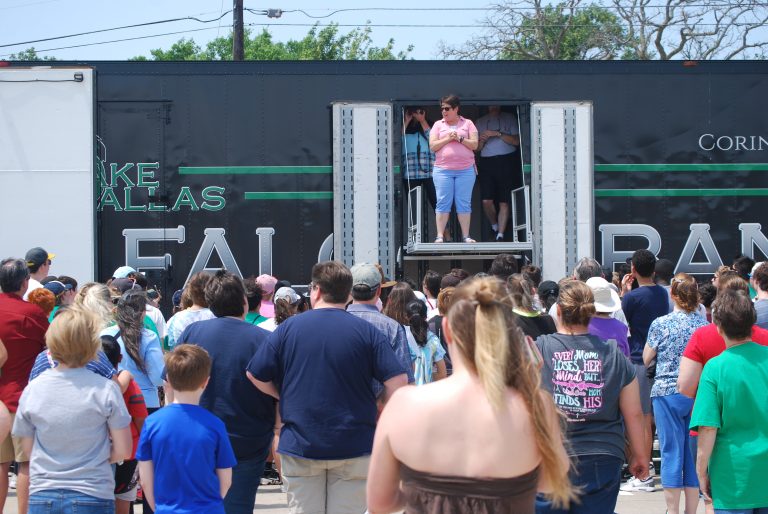 These director's platform are one of a kind– and only available with Clubhouse Trailers! First seen on Bulldog One, we wanted to give a convenient location for Directors to address their bands, and a place to gather before or after a performance. An easy deployment, it takes up no floor space when stored, and you can have it set up in seconds!
Standard in our Traditional Layout is our revolutionary, easy to operate side and rear staircases.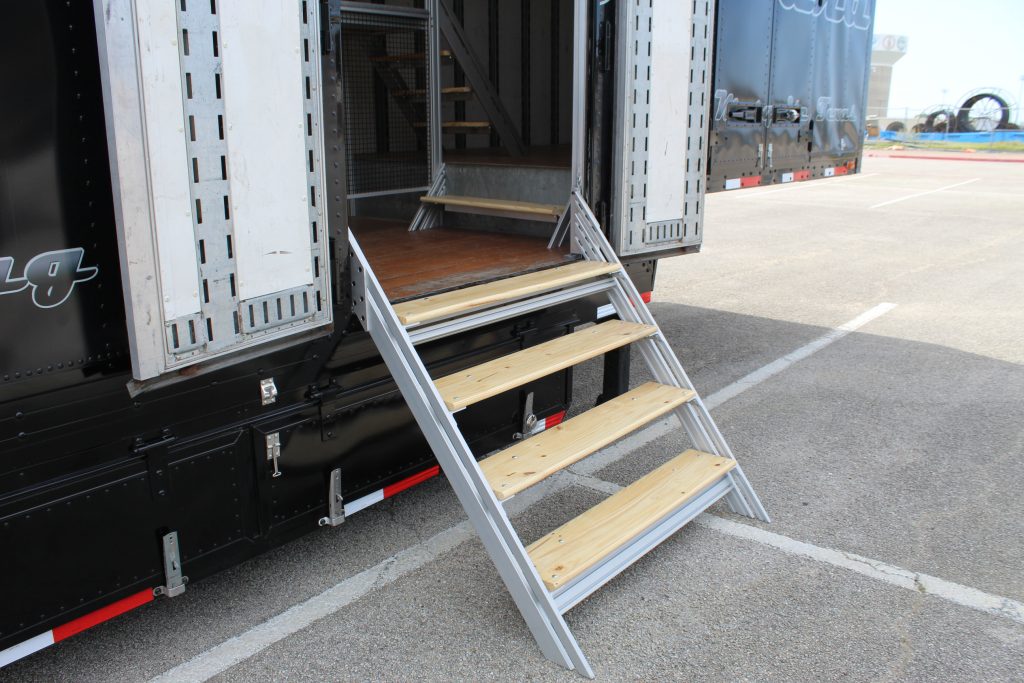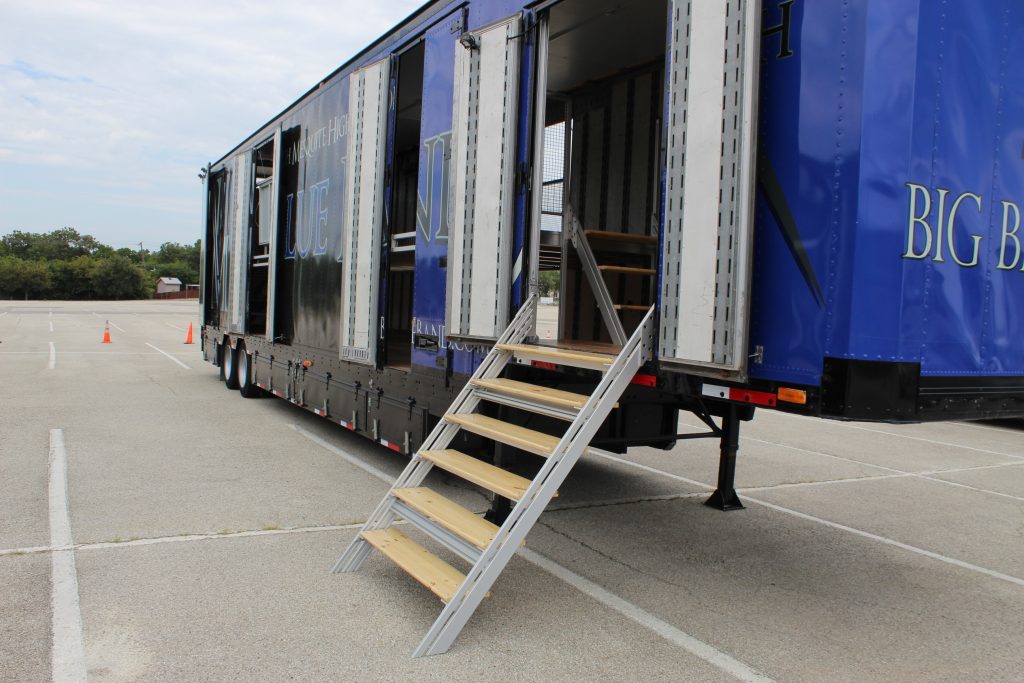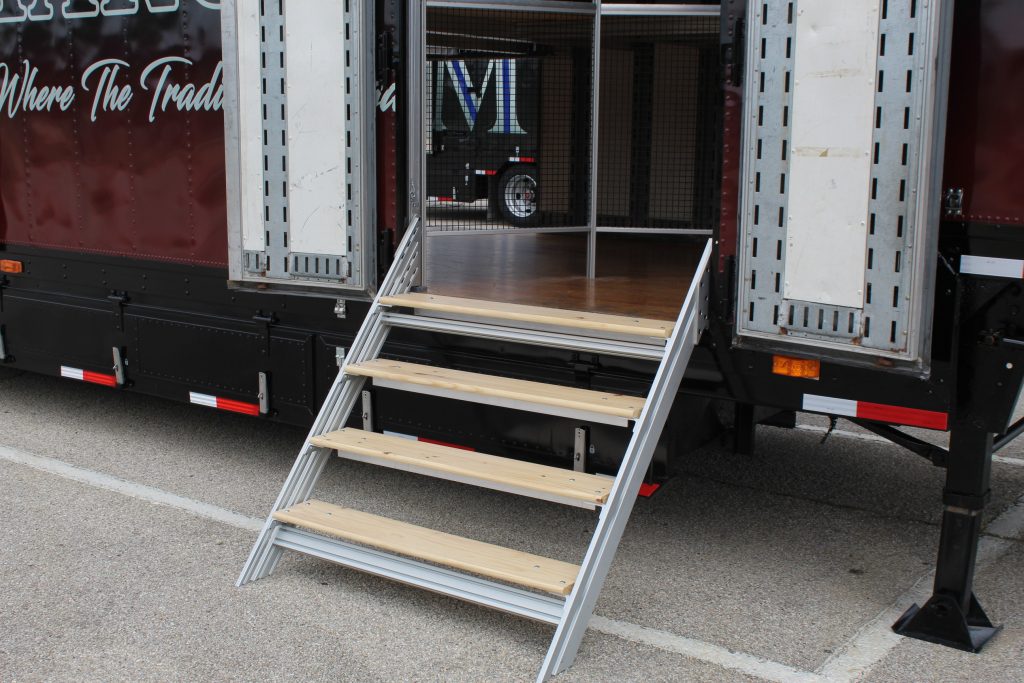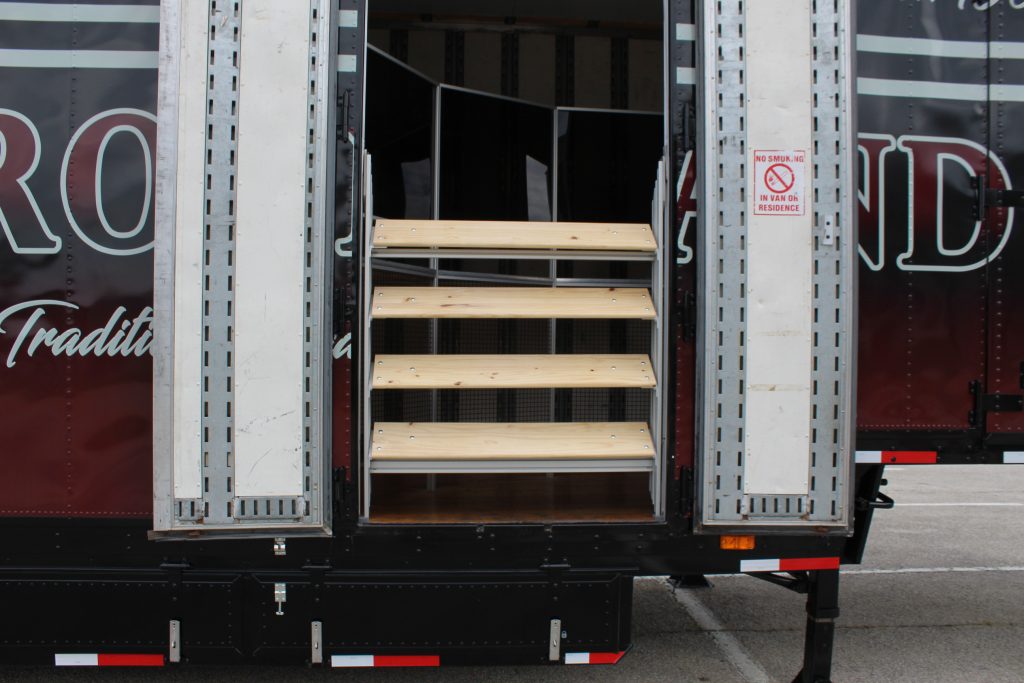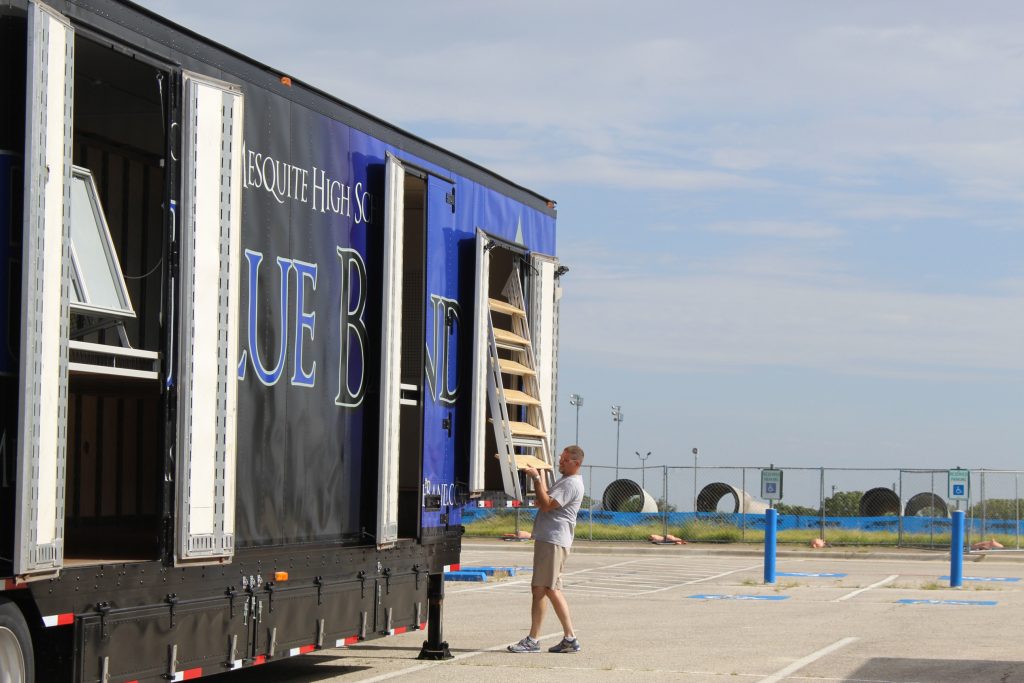 These low-profile, counter-sprung staircases are designed and built in house, specific to each trailer. They take up virtually zero floor space and are easy to operate with just one person. 
Our TubaVator is an industry first! While the 1st floor of the traditional layout is filled with front ensemble equipment, there isn't much space left for Tubas and Euphoniums. Our solution is to allow easy loading up to the 2nd floor, where there is typically more flexibility in floor space.