Did you consider any other trailer providers?  
Yes, there were some that we looked at and also considered building ourselves.  None of the companies that we looked at were as reliable or had as much experience as The Clubhouse. Nothing on the planet matches the quality of a Clubhouse Trailer.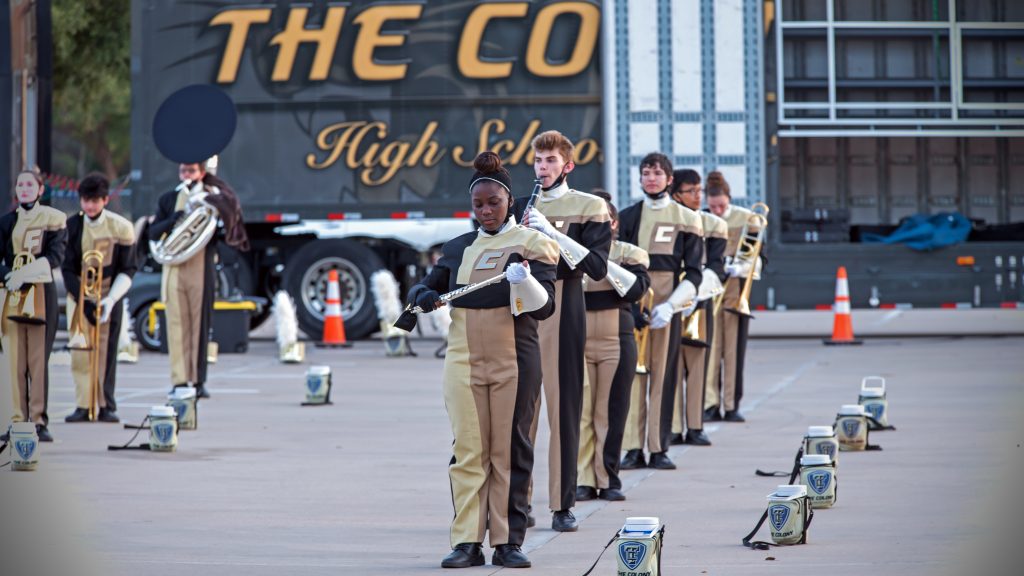 What were your emotions throughout the process, specifically related to the financials and the offer from your anonymous donor?   
I was blown away at the generosity of our anonymous donor. Someone sees enough value in me, and the program, to invest in such a way and it's an incredible feeling. The fact that it was an anonymous gift is such a humbling experience, and I hope that the donor knows that their investment will pay off, and the value of our program has certainly increased instantly with this trailer. 
What was going on in your mind and your student's minds throughout the build process?  At what point were students aware that they were getting a trailer?  
I really just couldn't wait on getting our trailer here. I announced that we would be getting a trailer at our winter concert last year.  The students became very excited, and much talk went into what it was going to look like.  I decided not to show the artwork so that it would be more of a surprise when it got here. I was really antsy in the end, and wanted the trailer to get here sooner so we could all be in awe of its presence.